The holiday dread…but wait there's more!-Part one
Yes, that holiday dread. Shopping. Spending money. Picking the right gifts. Making sure you get it all in time. Stores and crowds and ugh! I can't even deal with it sometimes. I get so stressed out thinking about what I need to get for family and friends. Dealing with the crowds and Black Friday and the lines, oh my goodness those lines! We all know what I'm talking about.
Well, that's what I am here for. I am here to give you the best deals I can find online so you can cut the lines, save as much as possible, get your gifts on time and actually enjoy your holidays!
One thing that I emphasize time and time again is that I love promoting products that I personally use and believe in.
Yes, I have affiliate links on my blog and I do make a commission, but I am not going to just post any and every link, hoping for a payout. I don't believe in that.
A big pet peeve of mine is going to a website and seeing a bunch of affiliate links that have nothing to do with the blog, that the user never mentions, that I know they don't use or even care about. How is that truthful blogging? Well, it's not.
So every month I update my blog with the latest affiliate links. Some affiliates stay and some go. The reason behind this may be for several reasons and one of them is truth and safety.
I have been a part of several affiliate companies through different websites that I find helpful and useful to my readers and have found a lot of great deals that I post here.
When I remove a link, it is most likely due to the fact that I no longer use the products, believe in the company and their vision and/or have found that the products are not what they appear to be.
So I have added some new affiliates that I love and have used their products and I want to share them with you so you can get that holiday shopping done and save on the stress of stores and lines!
Before you do anything-be sure to sign up for cash back programs. I did a post on these HERE it will explain how easy they are and there are NO catches. No fees or payments by you. All you do is sign up and get cash back. Seriously!
Here are the two I mentioned and love. Each one has different websites so check both for the best deals. They also have some in-store cash back and coupons!
Click here for Ebates and start earning and if you refer friends, you can earn extra cash back! This is great for the holidays if you are shopping online. I have made a lifetime amount of almost $100.
The other cash back site I use is BeFrugal. They work similarly to Ebates and provide a percentage back on your purchases. I have found some cash back amounts more on BeFrugal vs. Ebates and vice versa, so that's why I use both.
First, check out Art Naturals. They have some awesome essential oil diffusers and I have the bluetooth diffuser which I love. A lovely wood grain finish, coloring changing LED lights and 3 different diffuser settings. It's been shown that diffusing for 30-60 mins on and then 30-60min off gives you the best benefit from essential oils and these diffusers have different settings so you can keep it running between 1,3,6 hours or continuously if you want to use it with only water as a humidifier.
Visit this link to get a diffuser and top 8 oils for 50% off with the code INTOUCH50! Just search for the top 8 and diffuser set of your choice, enter the code and you get 50% off!! Great gift ideas!
Another fantastic service I use is grove.co
They are a natural product service that automatically ships you the best natural products and at great prices. I find most stuff that I was already buying on grove for much less and if I find a better price at another store, grove will price match! YUP! It's amazing. You can do a VIP membership for only $19.99 a year and it includes free shipping. Members get a free gift every month and there are always new additions.
I haven't really found any product I that I didn't like because I already used the products I ordered. The only gripe is that their customer service is only open from 8am-2pm M-F making it hard to get something fixed or a question answered over a weekend or after working hours through email, but they do have a great customer service team you can call.
They also run great promotions for new members and the current promotion is the 4 piece Mrs. Meyers Holiday Scent Set.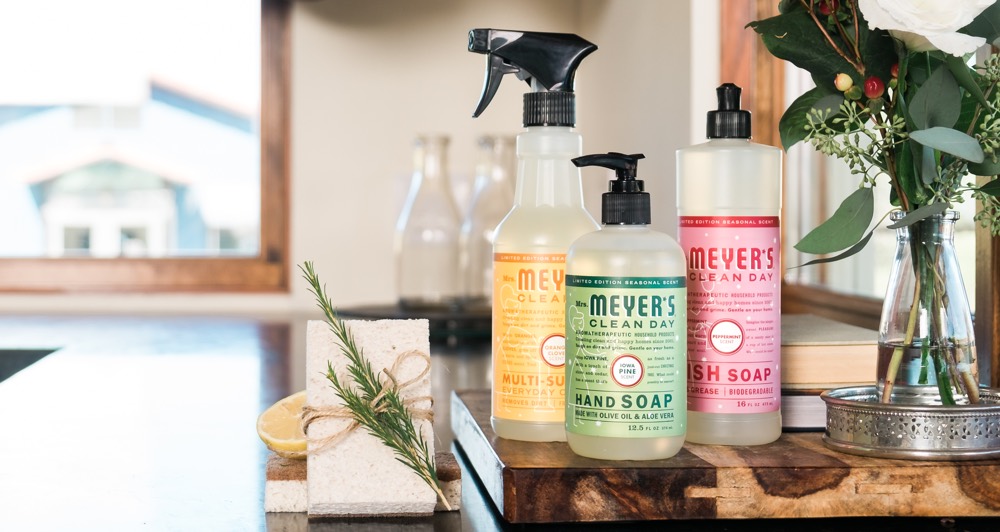 Valued at over $30, here's what you'll receive FREE with your first Grove purchase over $20:
Mrs. Meyer's Holiday Hand Soap
Mrs. Meyer's Holiday Dish Soap
Mrs. Meyer's Holiday Multi-Surface Spray
Grove Collaborative Walnut Scrubber Sponges
PLUS Free Shipping & a 60 Day VIP Trial
I love the walnut sponges and buy them most every order. Now I don't personally care for some Mrs. Meyers scents, but I heard good things about the holiday scents. The nice thing, if you don't care for something you get just contact them and explain and they will fix the problem by crediting your account!
There aren't hidden fees or any catches. You can cancel or pause shipments anytime and you can choose the exact date that you get your shipment!
After you become a member, you can refer friends and family and you get a $10 credit for every friend that signs up. You earn credits as you refer and so far I have saved over $30. That's a ton of money for this broke college kid!
Click the pic above or click here to sign up and see what it's all about!
One of my favorite companies for essential oils is Plant Therapy.
I discovered Plant Therapy after lots of research into what are the best quality essential oil companies and I have found, among others, Plant Therapy is really superior.
They have certified aromatherapists on staff who formulate their blends and provide professional and safe information to the consumer. They have kidsafe blends, organic and singles and body products, diffusers and more.
I have been using their products for quite some time and have never been disappointed. They also do rigorous testing on their oils and they provide those results right on each product detail page.
Their customer service is amazing too and if you have a question for an aromatherapist, you can email one directly! How cool is that?!
They always have new blends and oils coming out and they have a oil of the month club. They have a point system where you can earn points towards store credit, giveaways, lots of DIY's and live videos!
Check out their latest collection for the holidays. Some amazing scents to transport you into the holiday spirit!
I know this is a lot of information to take in so this is just part one…I"ll update later with a followup post on some other great online sources for gift giving!
Disclosure:
This blog may contain affiliate links. If you make a purchase using one of these links, I may earn a small commission at no cost to you. All opinions are strictly my own and do not reflect the company or product I am reviewing.
Disclaimer:
Sweet Honeybee Health and it's owners are not medical professionals. Content on this website is intended for informational purposes only. I research and write on numerous health topics and companies. Do not use the information you find on this site as medical advice. You are encouraged to seek the advice of a medical professional prior to trying any health remedy, no matter how safe or risk-free it may claim to be.
Please follow and like us: